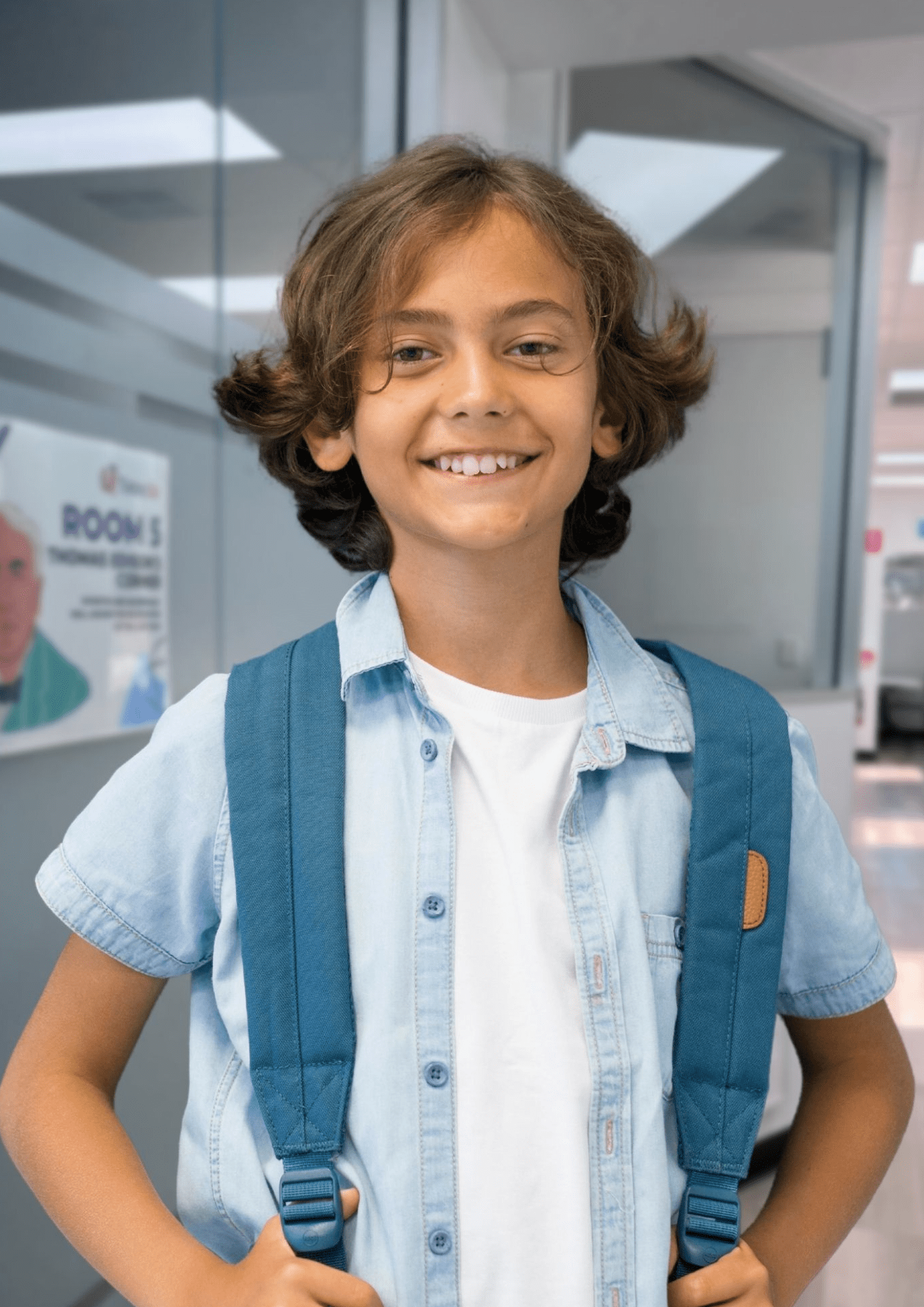 How ACER®, IGNITE and STEM Preparation Course Became a Success Story | Year 5 Scholarships
How ACER®, IGNITE and STEM Preparation Course Became a Success Story | Year 5 Scholarships
What Our ACER®, IGNITE and STEM Scholarship Test Preparation means to us
At Tutors SA, the passion for tuition extends further than regular tuition for Reception to Year 12s.
Founded in 2013 by Dr Don Wenura Dissanayake,  is also the founder and managing director of Tutors SA, STEM Centre Australia Pty Ltd, and the cofounder and managing director of MedPrep education and training institutes. Dr Dissanayake has vast experience and expertise as a Research Scientist at DST Group (one of the leading defence organisations in Australia), a Research and Development Engineer, Educator, and an Entrepreneur. Dr Dissanayake has demonstrated relentless passion and recognised ability to teach and mentor students of all ages.
Dr Dissanayake has an extensive and successful tutoring experience of over 18 years for school years 5 – 12, all mathematics, physics, as well as undergraduate engineering and mathematics subjects. Under his leadership, Tutors SA has successfully provided small group tuitions with highly positive impact on students' performance in various subjects.
Dr Dissanayake uses his personal passion and his own experience to create and establish the successful ACER®, Ignite and STEM Scholarship Preparation  course that operates over two separate courses, a July-February ongoing main course and our Accelerated January course that is an intensive version of our full length course. 
So, we decided to interview the person who started it all; and answer the question, "How did ACER®/IGNITE Course become a success today?"
Why Tutoring?
Tutoring is a service that requires genuine care and passion for teaching, success can only be created through prevalent motivation to mentor and push students, and support their growth by creating a positive environment.
"Wanting our younger generation to exceed their own expectations and give them a strong head start is a huge motivation for me to start tutoring. For students to thrive and grow, tutoring needs to incorporate a sustainable mix of guidance and persistence, I have always wanted to see students push their own mental boundaries and reach far beyond their expectations. I took my personal love for tutoring and created an institute that thrive to welcome tutors who have a high level of personal passion and motivations that align with my own".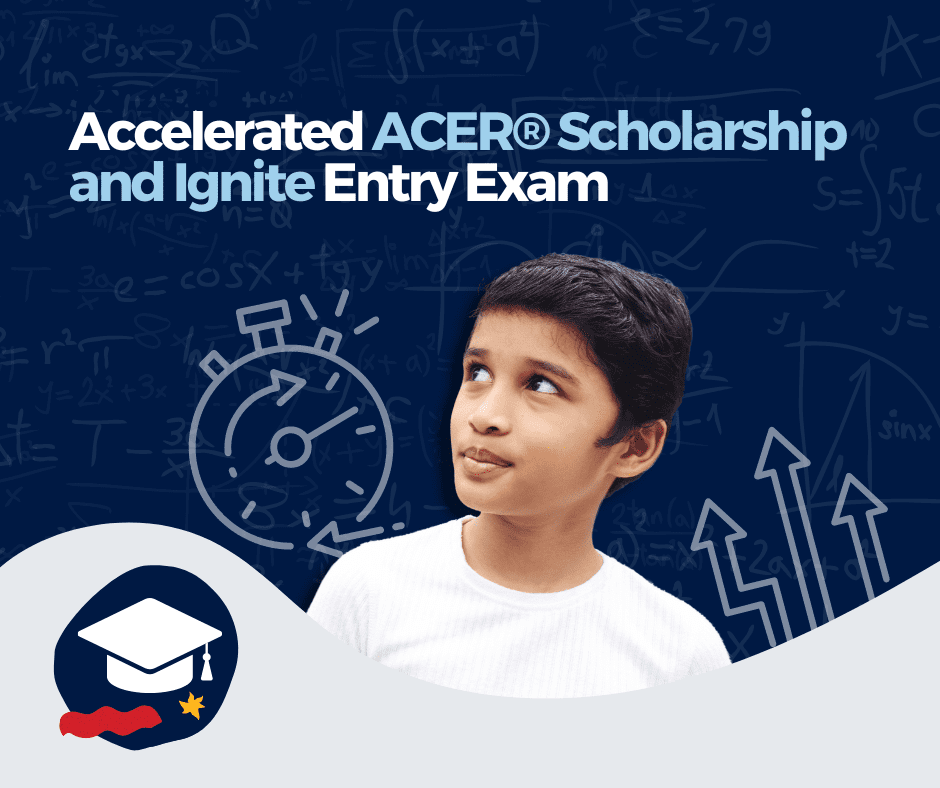 Why ACER® scholarship course?
If you have never heard of this, the ACER® Scholarship Tests consist of a series of academic ability tests used to select students for the award of a scholarship. Independent schools around Australia choose a testing date which best suits their school needs. In relation to this, Tutors SA offers an
on-going and intensive course that prepares students for this test.
Why IGNITE scholarship course?
The IGNITE program is offered in 3 schools in South Australia including Glenunga International High School. Ignite program focuses on Gifted and Talented students by offering accelerated learning programs from year 7 onwards.
All three participating schools use the ACER® exam as the first part of the selection process.
But, why focus on this? And why is this successful?
"Growing up in Sri Lanka,  we had a nation wide scholarship program for year 5 students that meant you could attend a prestigious top tier schooling if successful. I was able to successfully secure a scholarship and join one of the best schools in Sri Lanka, which in turn changed the course of my future. 
I wouldn't have achieved this without the support I got from one of the scholarship preparation classes I attended thanks to my parents. In fact that is the real turning point in my education journey. 
My school always delivered high quality teaching and top end results and produced some of the greatest minds in the country. The mentoring and the guidance form my school and the teachers together with the support I got from teachers from private tuition classes paved the way to achieve top ranks in the country from (G.C.E) Advanced Level (equivalent to SACE Year 12 exams) which lead me to achieve a full scholarship to study Engineering at the University of Adelaide and to achieve numerous career advances and ultimately, my passion for helping the younger generation". 
"I created the ACER®/Ignite course at Tutors SA as I was confident that I could support students in a more effective manner with well structured course with explicit teaching techniques. Mentoring students to achieve success in getting a private school scholarship or entry into the IGNITE Program and provide a head starts on their academic journeys. It is immensely rewarding and privileged to see the growth in students I teach, and eventually seeing them becoming high acheivers and reaching their life goal."
Why is it a success?
Our ACER® and IGNITE program has delivered great success every year, but what makes it so successful and one of the most sought after preparation courses in Adelaide?
"We created a course that teaches concepts in a reasonable timeframe, whether that in our accelerated course or the main course, all concepts and methodologies are carefully and thoroughly captured, explained, and practiced so students get to understand the concepts and then excel. Our teaching concept is explicit; teaching that is focused on producing specific learning outcomes. Topics and contents are broken down into small parts and taught n a structured manner. It involves explanations, demonstrations and practice.
We have highly relevant and well aligned resources, combined with a panel of high-quality and experienced tutors that can deliver with integrity and confidence."
What sets it apart?
This is an easy answer, care factor! 
Success is born from wanting success and caring about why you are doing what you are doing.
"Our course has proven to be super beneficial! While the main aim is to obtain a ACER® scholarship, entry to IGNITE program or STEM pathways programs, even if a student doesn't become successful in obtaining an opportunity in these highly competitive exams; our students have still had the exposure to higher level of teaching which has pave the way to advance them in their schooling. We are humbly proud to receive ongoing feedback as to how students have become more independent and confident as a result of the the course, as well as displaying huge improvements in time and task management with high level of desire to succeed."
What can you take from this?
To succeed, work hard and persistently on something you have a relentless passion.
Success largely comes from a true excitement of loving what you do, planning ahead and creating goals, and taking actions to make it happen.
Interested in our January Accelerated ACER® Scholarship and Ignite and STEM Entry Exam Preparation Course?
Prepare for the best scholarship and special entry program opportunities in Adelaide in view of Year 7 entry to high school in 2024.

Our January course will Improve core academic skills in Maths and English essential for the scholarship tests and entrance exams!
We teach and train students in examination techniques, time management and better exam finishing skills as well as helping students improve their confidence to work under pressure and exam conditions for best results.
Visit 

HERE 

for more information about this course, and to book for an initial selection test, click  

HERE.