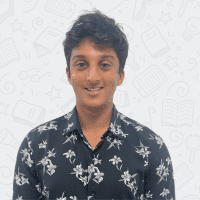 Agasthy Rao
Science and Maths Tutor
Meet Agasthy, our exceptional Maths and Science tutor at Tutors SA! With an impressive academic background, Agasthy completed the SACE diploma in 2022, achieving a remarkable 99.15 raw ATAR and a 99.95 selection rank ATAR. Notably, Agasthy received a Merit in SACE Mathematical Methods and Research Project B, showcasing their expertise in these subjects. As an aspiring medicine student with a focus on UCAT, Agasthy combines their passion for science with a deep understanding of mathematical concepts.
Their attentive nature and highly proficient teaching methodology ensure that students receive the utmost support and guidance in their learning journey. When it comes to finding a top-notch Maths tutor or Science tutor, Agasthy is the epitome of excellence.
Contact Tutors SA today to benefit from Agasthy's expertise and elevate your academic achievements in Mathematics and Science.