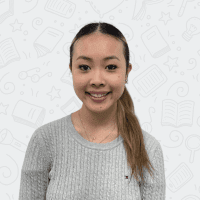 Alice Min
Maths & Science Tutor
Bachelor of Medical Studies/Doctor of Medicine, University of Adelaide (current).
Alice is an exceptional English and Maths tutor at Tutors SA, dedicated to helping students excel in their academic journey. Currently pursuing her Bachelor of Medical Studies, Doctor of Medicine at the prestigious University of Adelaide, Alice possesses a strong academic background and a passion for teaching.
In addition to her medical studies, Alice holds a Certificate III in Business, which further enhances her skills in organization and management. This diverse skill set allows her to bring a unique perspective to her tutoring sessions, providing students with a well-rounded educational experience.
As a middle to high school tutor, Alice brings an energetic and analytical approach to her teaching. Her enthusiasm for the subjects she teaches is contagious, creating an engaging learning environment for her students. Alice's ability to break down complex topics and explain them in a clear and concise manner enables students to develop a better understanding and grasp of the material.
Alice is driven by her nature to help others succeed. She is passionate about fostering a better understanding of English and Maths, and her students benefit greatly from her patient and supportive approach. Alice goes above and beyond to ensure that her students feel comfortable and confident in their abilities, encouraging them to reach their full potential.
With her strong academic background, dedication to her students, and a genuine desire to make a difference, Alice is a valuable asset to the team at Tutors SA. Her ability to combine her medical studies with her passion for teaching enables her to provide a unique perspective and inspire her students to achieve their academic goals.