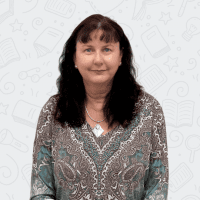 Kathryn Drillis
English Tutor and SACE Research Project tutor
Bachelor of Teaching, Uni SA; Graduate Diploma in Educational Counselling, Uni SA
Kathryn Drillis is a highly qualified, experienced and registered school teacher with 28 years of teaching and counselling experience in varied schools. Kathryn specializes in teaching English and Research Project subjects.
---
In Need of a Private Tutor?
As Adelaide's tuition center, our complete focus is on developing flexibility in thinking and reasoning, changing attitudes toward learning, and encouraging intellectual independence. We follow the Australian curriculum for years Reception to year 10, SACE curriculum for years 11 – 12, ACER® & Ignite Tuition and support IB (International Baccalaureate) on a group and individual basis.