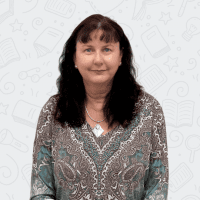 Kathryn Drillis
English Tutor and SACE Research Project tutor
Bachelor of Primary Teaching, Uni SA; Graduate Diploma in Educational Counselling, Uni SA, Graduate Certificate in Cognitive Psychology and Education practice (Current)
Kathy has worked in both public and private schools for 31 years as a teacher and Student Counsellor with students from reception to year 12; with a specific interest in English and Research Project. Leadership opportunities include: Student Counsellor, Coordinator of Assessment, Reporting and Recording, NAPLAN marking, Literacy workshops and trialing the NAPLAN program across states and providing feedback. Their strong interest in Psychology and the wellbeing of students assists in supporting students emotionally as well as academically. Kathy's maturity and experience has assisted the ability to mentor the younger staff and assist with resource development covering both English and ACER Ignite materials.
'It has been a blessing to teach students over the years and witness their tremendous growth. I have witnessed the growth of Tutors SA and have enjoyed being a part of such a dynamic team. Most importantly, the tutoring experience enables tutors to form close mentoring relationships with the students which often gets lost in a larger classroom. To  encapsulate my life work as a teacher and counsellor, I am developing a workbook for students to improve their habits of the mind. My role at Tutors SA is to boost the average age! ' – Kathy
---
In Need of a Private Tutor?
As Adelaide's tuition center, our complete focus is on developing flexibility in thinking and reasoning, changing attitudes toward learning, and encouraging intellectual independence. We follow the Australian curriculum for years Reception to year 10, SACE curriculum for years 11 – 12, ACER® & Ignite Tuition and support IB (International Baccalaureate) on a group and individual basis.