Our Adelaide tutoring Centres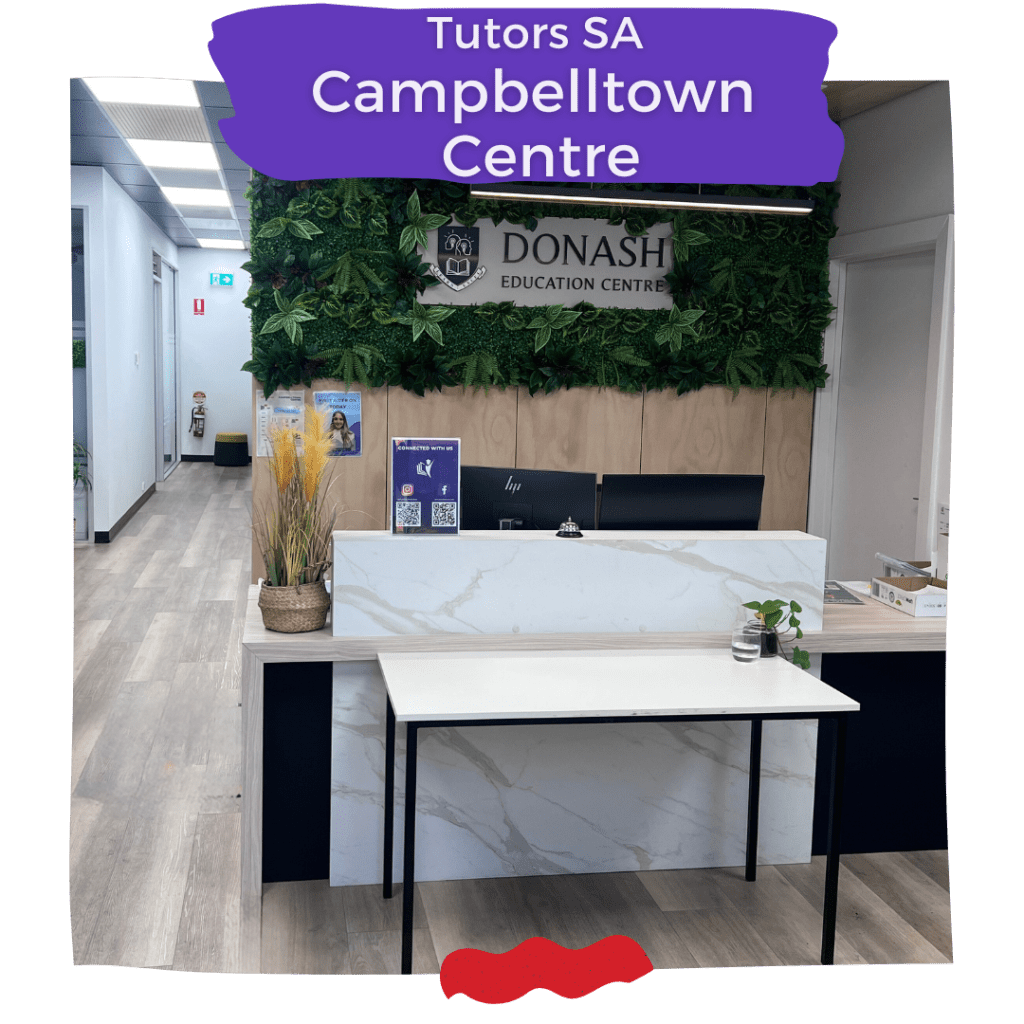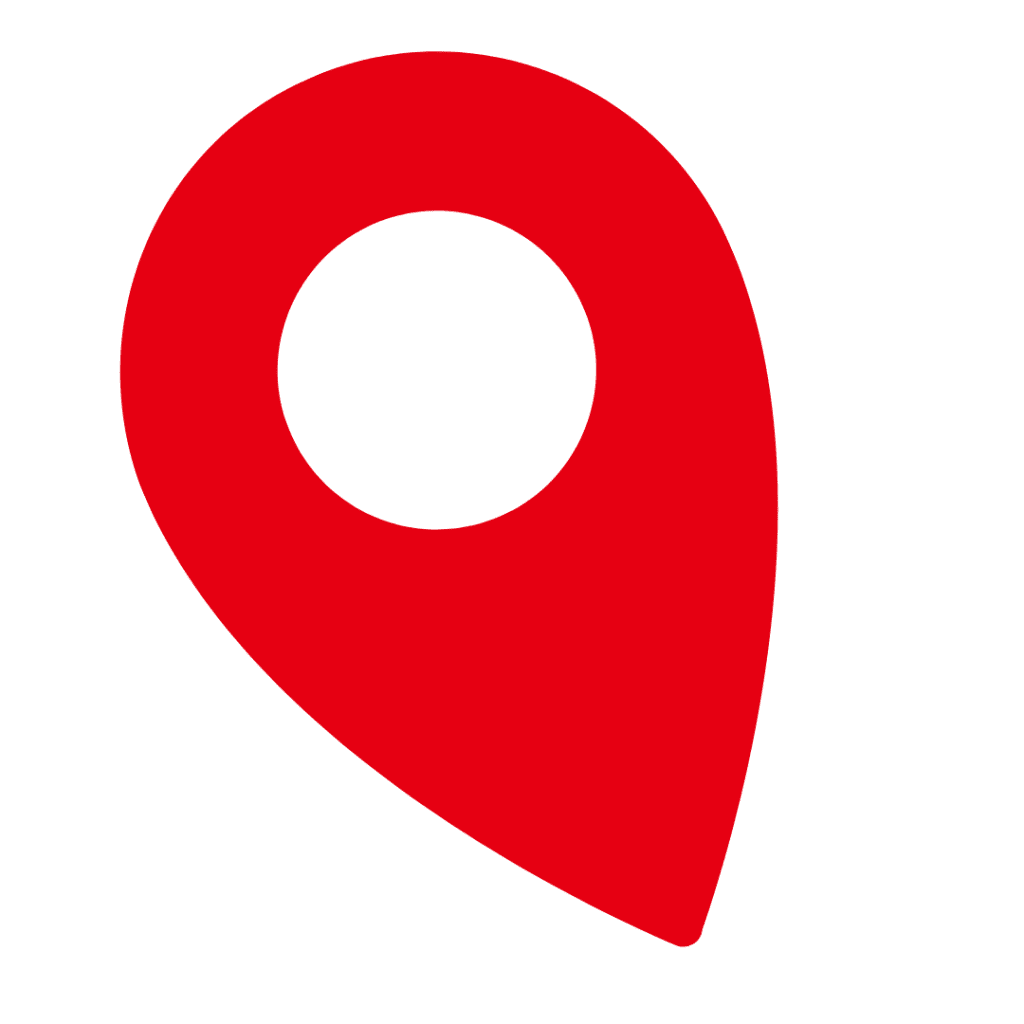 Campbelltown Centre – Donash Education Centre
27 Montacute rd, Campbelltown SA5074, Australia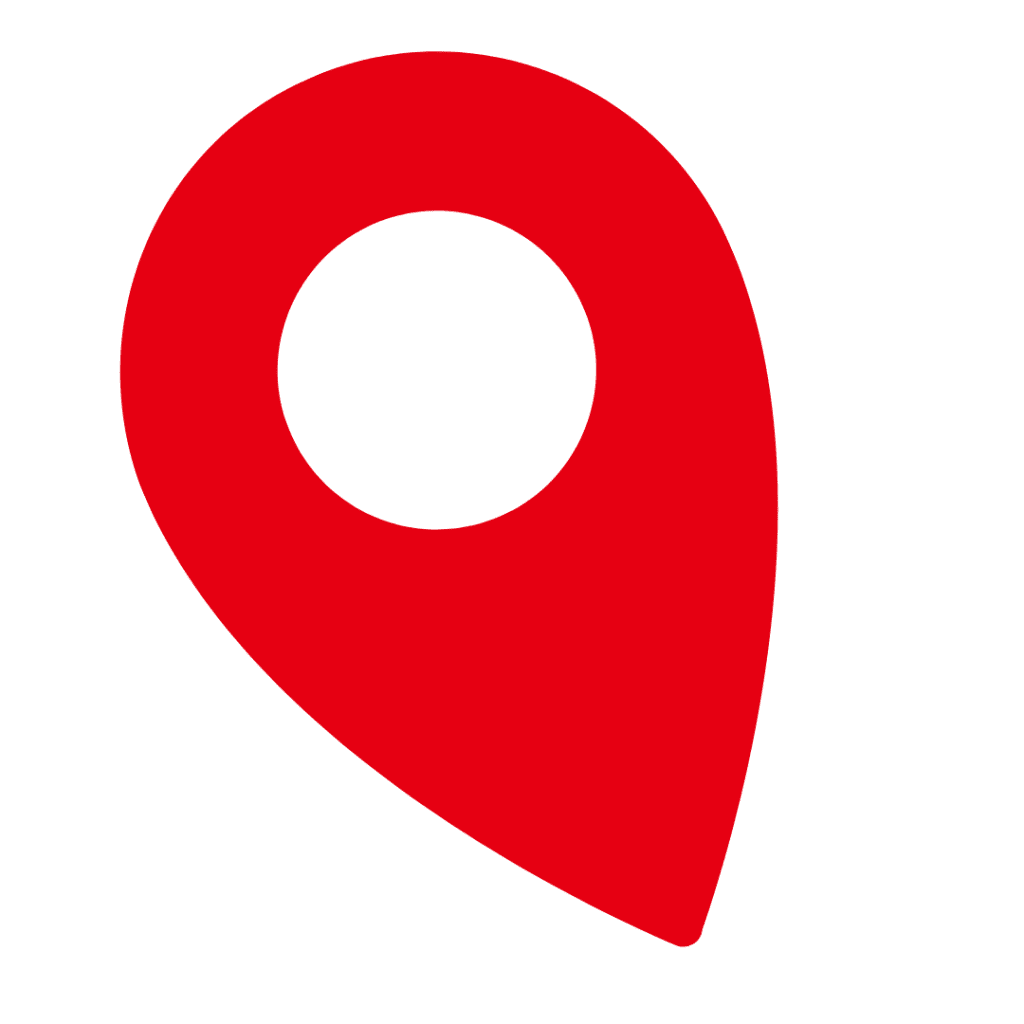 Mitcham Centre – Mitcham Girls High School
Kyre Avenue Kingswood SA 5062, Australia
Looking for a local tutor?
We are devoted to igniting student's talents and
unlocking extraordinary potential!
Our teaching methodology is well-planned, structured and student-centered. Our Adelaide tutors are highly experienced and qualified in tutoring all school levels. Our highly successful and most sought-after scholarship preparation courses in Adelaide, (ACER® Scholarship Test and Ignite Entry Exam); as well as our extension classes for Year 7 to Year 9, and SACE program aim to provide students with the mentorship and guidance to truly excel.
At Tutors SA, we are passionate about providing tools that can help students accomplish high, extraordinary goals. Our experienced and accomplished tutors will teach, test and challenge students in all aspects relevant to their academic level to further develop their learning potential.
Hear from our parents & students
IncredibleDog 912
2021-11-06
Really good place, really good teachers, especially Rohit Kumar, was the best tutor and explains everything in depth, and was really helpful 🙂
Jocelyn Hoi-Jen HO
2021-08-19
My daughter's mind has been sharpened with her potential translated into achievements that attract offers! As a research academic myself, I am most impressed with the professionalism, friendliness, understanding, patience, depth of knowledge and wealth of experience the tutors at Tutors SA have offered. Students are encouraged to explore, learn and think, while their parents see their input and feedback being valued and actioned. I am thankful that Tutors SA supports my vision of education which is about opening doors, creating opportunities, and overcoming challenges during one's academic journey as well as in life. Thank you so much! A1 to TutorsSA!
Our son has been accepted into the Ignite program after participating in the accelerated program for ACER/Ignite during the summer holidays. We will definitely be recommending Tutors SA to all our family and friends and are keen to collaborate with you in the future to further our son's academic success.
Monica Prundar
2021-05-18
I highly recommend. Very professional and helpful. My son was challenged and improved quite fast his learning and most important always came with a smile on his face from the ACER-IGNITE classes. He had a great result in ACER test. Very happy!
My daughter's mind has been sharpened with her potential translated into achievements that attract offers! Thank you so much! A1 to TutorsSA!
We are committed to making a difference in our students academic lives
As Adelaide's tuition center, our complete focus is on developing flexibility in thinking and reasoning, changing attitudes toward learning, and encouraging intellectual independence. We follow the Australian curriculum for years Reception to Year 10, SACE curriculum for Years 11 – 12, ACER®, Ignite and STEM Tuition and support IB (International Baccalaureate) on a group and individual basis.
Most of our Adelaide tutors possess postgraduate qualifications including PhDs and master's degrees. All of our English tutors are registered school teachers with several years of experience and relevant qualifications, and in exceptional situations, we also have local tutors who achieved 99.95 ATAR in SACE with several subject merits.
Mapped to the Australian school syllabus, our face-to-face and online tutoring programs cover all academic levels. From Maths, English, and ACER/ignite programs, to Chemistry, Biology, Physics and general science; our tailored tutoring courses are designed to help students achieve superior results.
Regular & Unbiased Feedback
Upon request we conduct regular discussions with students and parents to gain better understanding of their capability, confidence, ambitions and aspirations.
We also provide feedback to track progress, encourage growth and celebrate achievements.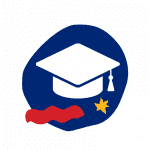 Scholarship & Accelerated Programs
Our highly successful and most sought-after scholarship preparation courses in Adelaide, (ACER® Scholarship Test and Ignite Entry Exam); as well as our extension classes for Year 7 to Year 9 aim to provide students with the mentorship and guidance to truly excel.
Our Adelaide tutoring programs for each year are designed to maximizes advancement, promote the integration of new knowledge, facilitate collaboration and encourage connections between likeminded students for a better chance of success in each respective subject.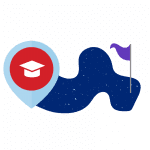 We focus on connecting private tutors and students for the best fit, ensuring their advancement and helping them achieve thorough subject knowledge and understanding.
Australian Tutoring Association
Tutors SA is a proud member of the Australian Tutoring Association (ATA). The ATA represents tutors and tutoring organisations and acts as an industry lobby group to:
Ensure students are provided the best possible service
To raise the standard of tutoring in Australia, and
Ensure organisations are acting ethically.
ACER®, Ignite & STEM Scholarships
Students Supported
since 2013
Years of Tutoring
Experience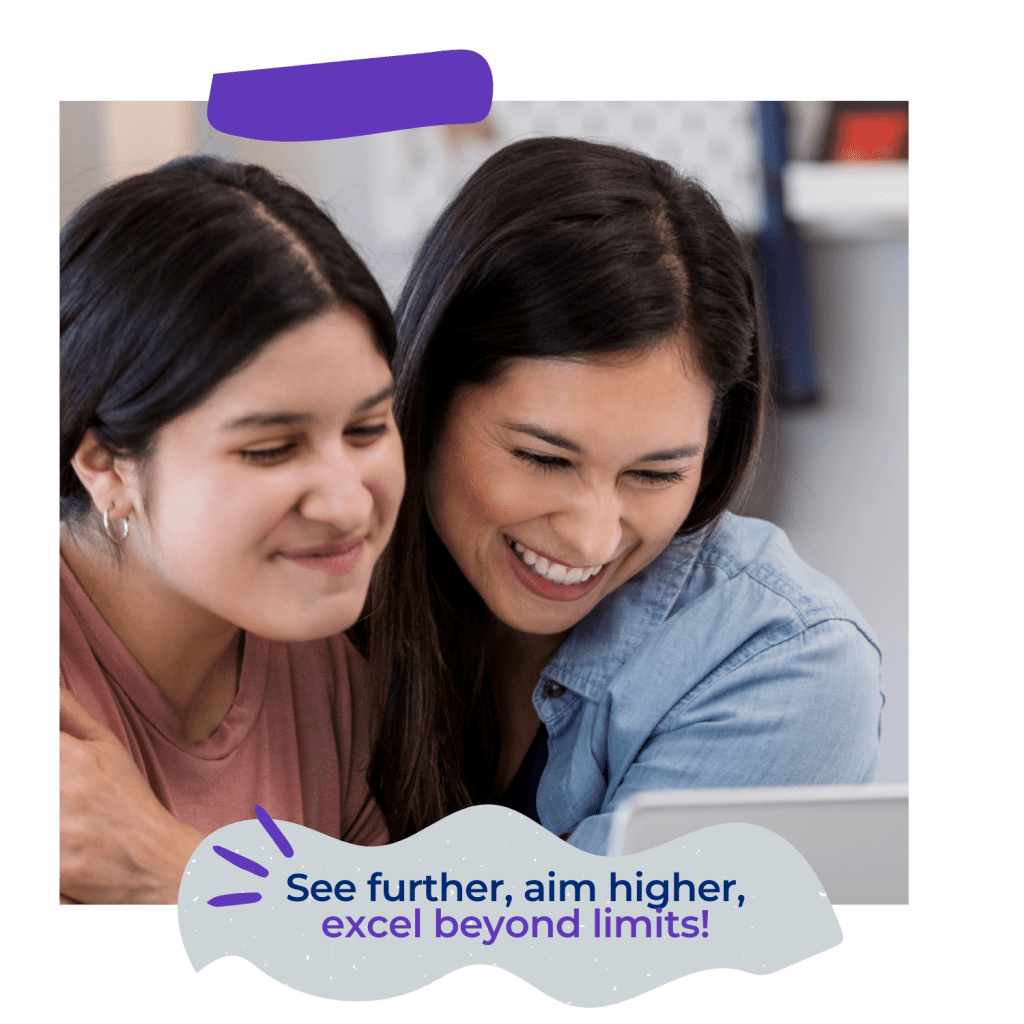 Looking for a high-quality tutoring service?
Your journey to success starts here!
Our first-class panel of Adelaide tutors uses innovative teaching methodologies to allow students comprehend concepts in-depth, improve study habits, structured study routines and work through their weekly homework while reinforcing knowledge to promote improvements in academic grades.
We are committed to helping children of all academic levels overcome their learning obstacles, improve their performance and develop long-term learning skills for a brighter future.
We specialise in Mathematics, English, General Science, Physics, Chemistry, Biology, Accounting, Psychology, Legal Studies, Nutrition, Information Technology, Research Project, UCAT, and accelerated learning courses such as the Extension Classes and ACER and Ignite Scholarship preparation.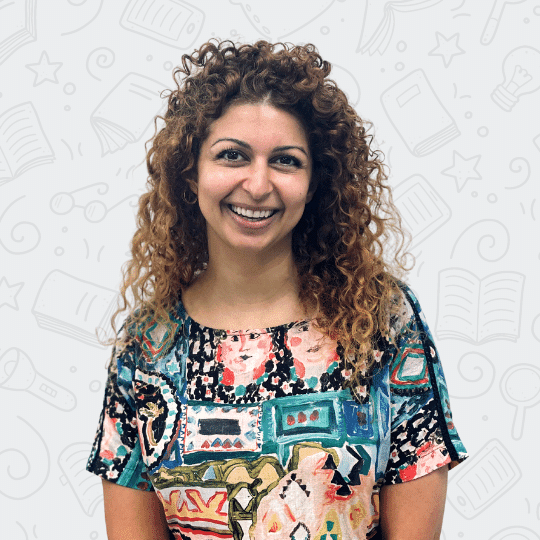 Dr. Suzanne Mashtoub
Biology, Chemistry, Science, Maths, STEM
Dr. Don Wenura Dissanayake
Maths, Physics, STEM
Kathryn Drillis
English, Research Project
Lincy V, ACER/Ignite
Our daughter was offered an entry into IGNITE program at Glenunga. In addition, our daughter also obtained a scholarship offer from one of the prestigious private schools in Adelaide. Without help from Don and team this would have been impossible. Don and team was always ready to help when we needed it. Don have also provided us with valuable advice on which school to choose, details of course etc. I would definitely recommend Tutors SA for anyone who is preparing for the ACER/IGNITE Program.
Shalika J, ACER/Ignite
"I liked the personal attention and guidance, weekly homework tasks and monthly tests provided by Tutors SA. I believe that the personal attention given to each student with the carefully designed course and model papers covering the critical areas being tested in IGNITE were most helpful for my child to succeed in this exam. The challenging questions were pushing my child to explore more possibilities and to improve her critical thinking.
Parent of Alumni Students
Both my children started Uni today. Thank you for your great teaching, advices and support given over the years. I was able to get my son on track because of your involvement a few years back. Thank you. In Tutors SA's 2018 records of achievers, you have all the rights to state 97.35 ATAR as well.
Neetu K, ACER/Ignite
I like how the ACER/IGNITE course offered at Tutors SA provides all students with a large supply of resources that helps in learning. Tutors SA helped my child to gain the experience, knowledge and courage, training them for what they will encounter during the test. They have provided a quality tutoring service which my child has greatly benefitted from
Parent of ACER/IGNITE Student
I would like to thank you all for guiding and coaching him for his ACER and IGNITE exams. Every child is talented in his/her own way but to bring out the talent in them is very essential and this is done by the teachers. He has enjoyed his classes with Tutors SA and it has given him the confidence to take up such exams. It has made him realise his capabilities and strengths.
Richard Allen - SACE
I had a lot of issues with Physics and a few other subjects. The teachers here are very helpful and they made me understand tough concepts that helped me to get better grades. That is all I ever wanted, plus I feel less pressured and light.
Tharidu Maliduwa - SACE
I found the lessons and teachers to be very informative and helpful. I like the structure that Tutors SA uses, it is so easy to blend in, the teachers are knowledgeable and the environment is study oriented. I would definitely recommend other students to join Tutors SA.
Gemma Forbes - SACE
I really enjoy the methods used by Tutors SA. I like the fact that the lessons are not boring and I actually get to learn something. My grades started to improve, I was tuned into concepts than memorising things. Try them, they know what they are doing!
Damitha Perera - SACE
One of the best tutors I have had was from Tutors SA. It was a cool experience because my tutor would explain every single concept and even gave me some tips for exams which worked pretty well for me. I would give them 5 stars, they are a 5 star institution.
Thara Jayakody - SACE
Explains concepts and uncertain areas well and patiently until you are comfortable with it. Easy to approach for help and very supportive during important times like tests, exams and assignments. Was a student since the start of year 10 right through to the end of year 12 and I found it so helpful, definitely helped me improve a lot.
Adhyanth Rajesh - SACE
The best tutor I've ever had! Every concept, idea and tip were explained thoroughly until students were applying them consistently. Exam preparation was also short and crisp and included the entire year in a few lessons. If you want great results, this is the place to go!
Enrol with Tutors SA today
Our Adelaide Tutoring Centers
Campbelltown  Centre – Donash Education Centre
27 Montacute Road, Campbelltown SA 5074, Australia.
Mitcham Centre – Mitcham Girls High School 
Kyre Avenue Kingswood SA 5062, Australia.
Monday to Friday 9:00 AM – 5:00 PM
Monday, Thursdays 4:30 PM – 8:30 PM
Tuesday, Wednesday 4:30 PM – 9:00 PM
Saturday 9:00 AM – 5:45 PM
Sundays 9:30 AM – 5:00 PM