WE ARE EXPERIENCED IN PREPARING HIGH ACHIEVERS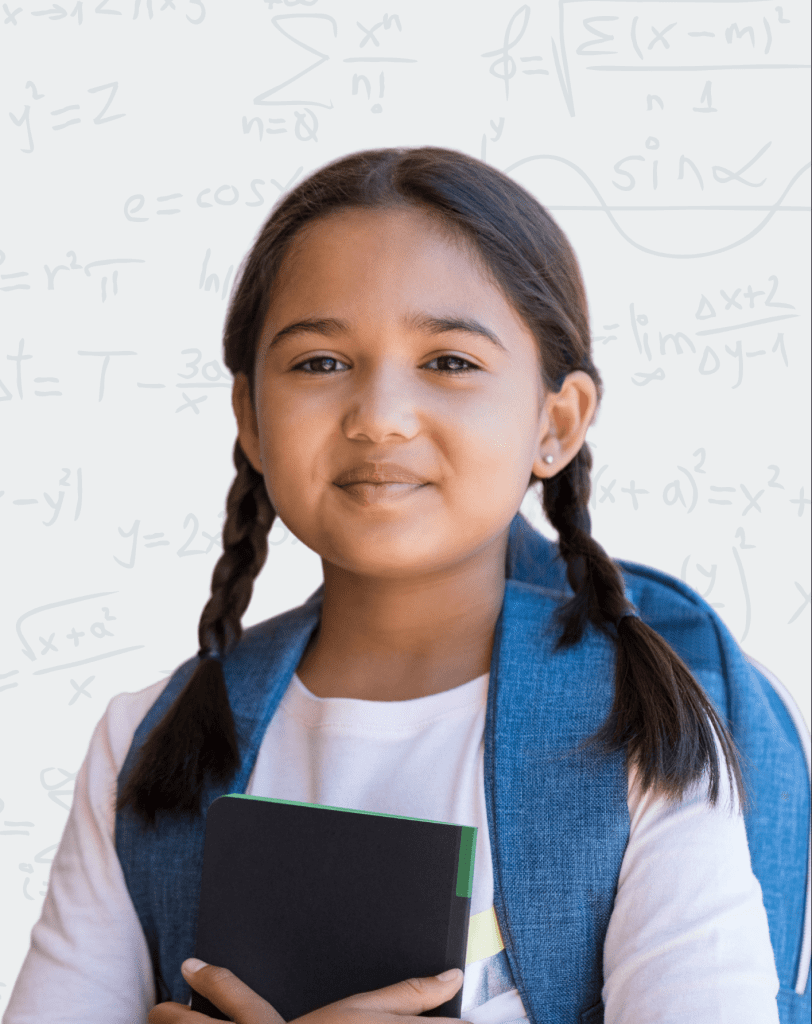 What is
ACER®
Private School Scholarship and Ignite Entry Test?
The ACER® Scholarship Tests consist of a series of academic ability tests used to select students for the award of a scholarship. Independent schools around Australia choose a testing date which best suits their school needs. The Ignite program is offered in 3 schools in South Australia including Glenunga International High School. Ignite program focuses on Gifted and Talented students by offering accelerated learning programs from year 7 onwards.
Who is the ACER

® test for?

We will be targeting "Secondary Level – 1"- For students entering Year 7 in 2023. Therefore, we will be opening opportunities for students currently in school years 5 in 2021. Generally, tests are held in February each year, and hence it is anticipated the next test will be held in February 2022, for 2023 school entrance.

Main Scholarship & Entry Exams Covered through our ACER®/Ignite course
Please note that places are limited, and students are selected and grouped based on a selection test (more details on the test and the registration process are provided below under section 8). Note that prior registration is compulsory for the selection test.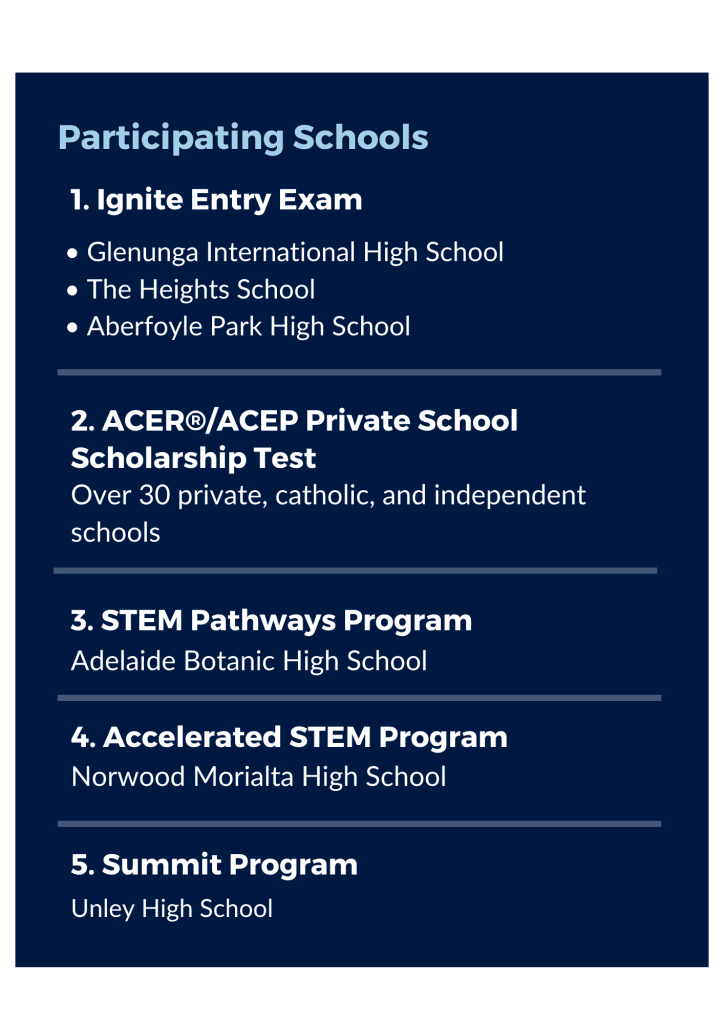 What are our goals in preparing students for the ACER®/Ignite scholarship tests?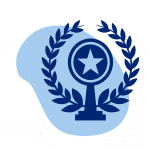 To teach and train students in examination techniques, time management skills, and better exam finishing skills.
To improve core academic skills in Maths and English that are essential for the scholarship tests and entrance exams.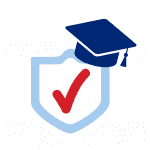 To improve students' confidence to work under-pressure and exam conditions for best results.
What are the course details and structure of the ACCELERATED course?
Tutors SA uses a structured approach in this targeted scholarship course to teach and train students in the best possible way. Our panel of highly qualified and experienced teachers and tutors teach, test and challenge students on various aspects that are relevant to the test. Every week there is a range of questions, exercises and/or practice tests to help students to improve their standard and followed by regular homework and mock exams.
We will also be offering FREE Maths homework help sessions to our enrolled students.
What is the selection process for the Tutors SA scholarship classes?
Due to the high demand, a selection exam will be held to select and group a limited number of students. It is compulsory to take the test to get selected to the Tutors SA scholarship classes. Tutors SA will release the results in due time after the test is taken and advice further on the enrolment process to the e-mail address provided upon registration.
Selection Test Date & Time – To be confirmed to match exam season dates.

Selection Test Fee –

$45.00 (including GST) – includes the marking of the test and providing written feedback on the test result.

Location – Tutors SA –

Donash Education Centre, 27 Montacute Road Campbelltown SA 5074

"The structured homework material given each day was helpful in improving her organisation and time management skills and it kept her motivated and engaged throughout the course. The monthly tests and parent meetings were also helpful to evaluate which level my child was at and which areas she had to improve herself in. We are so grateful to Don for guiding us to select this course and to both Don and Kathy for their dedicated mentoring which was the key to the success of my child"
PAST
ACER® Scholarship & Ignite 
Entry exam results by Tutors SA
Exceptional SACE result achievements over a 7-year period
2021 ACER® and Ignite results
2020 ACER® and Ignite results
2019 ACER® and Ignite results
2018 ACER® and Ignite results
2021 ACER® and Ignite results
Overall there are 54 successful offers.
45% success rate which is massive especially considering that 120 students sat for the test. 
Ignite
38 Offers – 6 students ranked Top 25. One student ranked 6th overall and 2nd place in abstract reasoning.
ACER®
10 Offers in renown schools.
Breakdown:
1 – 100% scholarship (Prince Alfred College)
1 – 60% scholarship (Pembroke School)
6 – 50% scholarship (St John's Grammar School, Loreto College, Rostrevor College, Immanuel College, Christian Brothers College)
1 – 25% scholarship (Scotch College)
Other (ALEAP, STEM)
6 offers to Adelaide Botanic High School.
2020 ACER® and Ignite results
2019 ACER® and Ignite results
2018 ACER® and Ignite results
"Our daughter was offered an entry into IGNITE program at Glenunga. In addition, our daughter also obtained a scholarship offer from one of the prestigious private schools in Adelaide. Without help from Don and the team this would have been impossible. Don and the team were always ready to help when we needed it. Don Have also provided us with valuable advice on which schools to choose, details of course etc. I would definitely recommend Tutors SA for anyone who is preparing for the ACER®/Ignite program."