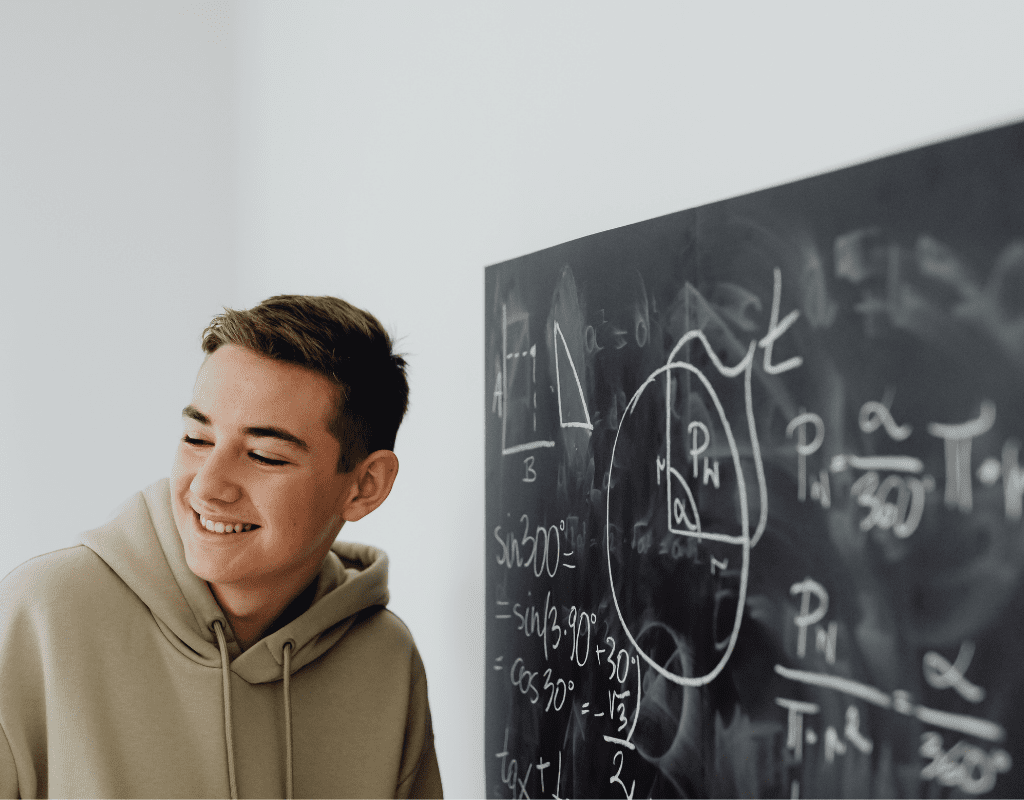 Excel further in your Physics studies!
Year 12 Physics Group tutoring
Our highly qualified tutors follow a curriculum strictly in-line with SACE standards and develop well-structured and engaging lessons for our students. Our tutors ensure that our Year 12 students have a clear understanding of the bigger picture while studying vast subjects like Physics. We conduct regular class exercises, practice tests and trial exams regularly for our students to maximise their learning.
Qualitative and quantitative models
Laws of Physics
Theories to better understand the matter, forces, energy, and their interactions
Explain natural phenomena from the subatomic world to the macrocosmos
Physics-based on evidence obtained from observation, measurement, and active experimentation
Year 12 Students' pathways may include optical engineer, research scientist, process engineer, medical physicist, meteorologist and more.
| Term  | Term 1  | Term 2  | Term 3  | Term 4 |
| --- | --- | --- | --- | --- |
| Fees: 5%  Discount  | $1,037.40 | $ 798.00 | $ 798.00 | N/A |
| Fees: Standard  | $ 1,092.00 | $ 840.00 | $ 840.00 | $ 420.00 |
INITIAL ASSESSMENT FOR LEARNING AND DEVELOPMENT
All new students from Reception – Year 10 are required to take an Initial Assessment. All Year 11, 12 Students are NOT required to take the Initial Assessment, and can enroll based on the interested subjects. At Tutors SA we support individualised learning to improve academic progress and provide honest feedback to encourage our students to be the best they can be. We focus on connecting tutors and students for the best fit, ensuring their advancement and helping them achieve thorough subject knowledge and understanding.
ENROLMENT FEES
$50.00 once off enrolment fee for new students enrolling with Tutors SA 
5% early bird discount is applicable for full term advance payments. Please refer to our early bird deadline and fees indicated in
| Period | Start | Finish | Length |
| --- | --- | --- | --- |
| Term 1 | 13 Jan | 12 Apr | 13 Weeks |
| Term 2 | 27 April | 5 Jul | 10 Weeks |
| Term 3 | 20 Jul | 27 Sept | 10 Weeks |
| Term 4 | 12 Oct | 13 Dec 2024 | 9 Weeks |
Class Timetable
| Original Order | Category | Year Level | Subject | Group | Day | From | To | Duration | Room | Location |
| --- | --- | --- | --- | --- | --- | --- | --- | --- | --- | --- |
| 1 | Year 12 (SACE Stage 2) - SCIENCES | 12 | Chemistry-G1 | G1 | Saturday | 09:00 AM | 10:00 AM | 1 hour | 8 | Campbelltown |
| 2 | Year 12 (SACE Stage 2) - SCIENCES | 12 | Biology-G1 | G1 | Saturday | 10:00 AM | 11:00 AM | 1 hour | 8 | Campbelltown |
| 3 | Year 12 (SACE Stage 2) - MATHS | 12 | Specialist Maths-G1 | G1 | Saturday | 01:00 PM | 03:00 PM | 2 hours | 6 | Campbelltown |
| 4 | Year 12 (SACE Stage 2) - SCIENCES | 12 | Physics-G1 | G1 | Saturday | 03:00 PM | 05:00 PM | 2 hours | 6 | Campbelltown |
| 5 | Year 12 (SACE Stage 2) - MATHS | 12 | Maths Methods-G1 | G1 | Tuesday | 07:00 PM | 09:00 PM | 2 hours | 9 | Campbelltown |
| 6 | Year 12 (SACE Stage 2) - MATHS | 12 | General Maths-G1 | G1 | Tuesday | 06:30 PM | 08:30 PM | 2 hours | 5 | Campbelltown |
| 7 | Year 12 (SACE Stage 2) - SCIENCES | 12 | Chemistry-G2 | G2 | Sunday | 09:30 AM | 10:30 AM | 1 hour | 4 | Campbelltown |
| 8 | Year 12 (SACE Stage 2) - SCIENCES | 12 | Biology-G2 | G2 | Sunday | 10:30 AM | 11:30 AM | 1 hour | 4 | Campbelltown |
| 9 | Year 12 (SACE Stage 2) - MATHS | 12 | Specialist Maths-G2 | G2 | Sunday | 09:30 AM | 11:30 AM | 2 hours | 3 | Campbelltown |
| 10 | Year 12 (SACE Stage 2) - SCIENCES | 12 | Physics-G2 | G2 | Sunday | 11:30 AM | 01:30 PM | 2 hours | 3 | Campbelltown |
| 11 | Year 12 (SACE Stage 2) - MATHS | 12 | Maths Methods-G2 | G2 | Monday | 06:00 PM | 08:00 PM | 2 hours | 8 | Campbelltown |
| 12 | Year 12 (SACE Stage 2) - MATHS | 12 | General Maths-G2 | G2 | Thursday | 06:00 PM | 08:00 PM | 2 hours | 8 | Campbelltown |
| 13 | Year 12 (SACE Stage 2) - MATHS | 12 | Maths Methods-G3 | G3 | Thursday | 06:00 PM | 08:00 PM | 2 hours | 10 | Campbelltown |
Course Features
Lectures

0

Quizzes

0

Duration

2 hours

Skill level

Beginner

Students

0

Assessments

Yes