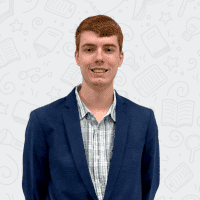 Ryan Clarke
Maths and Science Tutor

SCIENCE, BIOLOGY, CHEMISTRY, GENERAL MATHS, MATH METHODS, SPECIALIST MATHS
Bachelor of Secondary Education (Honors) (University of South Australia)
Currently studying at university, Ryan has been working as an individual and class tutor for two years teaching Mathematics, Physics, Biology, and General Science.
Ryan has an extensive background in tutoring, including STEM through hands-on Robotic and programming! He received a raw ATAR of 99.95 and was runner-up DUX at his school which led to his perfect selection rank to be accepted into Honors.
Ryan is an enthusiastic and motivational tutor, using up-to-date knowledge and experience with his tutoring approach, encouraging students through an interactive and proactive learning style.
---
In Need of a Private Tutor?
As Adelaide's tuition center, our complete focus is on developing flexibility in thinking and reasoning, changing attitudes toward learning, and encouraging intellectual independence. We follow the Australian curriculum for years Reception to year 10, SACE curriculum for years 11 – 12, ACER® & Ignite Tuition and support IB (International Baccalaureate) on a group and individual basis.