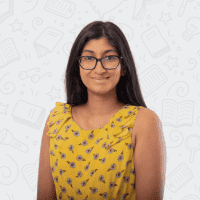 Sanuri Liyanage
Chemistry, Biology & Science Tutor
Bachelor of General Science (Honours) University of Adelaide, Currently studying PhD in Medicine (University of Adelaide)
Sanuri is currently completing their Doctor of Philosophy (Medicine and Surgery)- University of Adelaide with Faculty of Health and Medical Sciences divisional scholarship with corresponding full fee scholarship. Her degree includes research specialisation in cardiovascular research on the discovery and characterisation of novel stem cells.
Sanuri is a fantastic tutor for her students, as her passion and knowledge for Science means there an environment of curiosity and exploration with every lesson.
---
In Need of Local Tutors?
As Adelaide's tuition center, our complete focus is on developing flexibility in thinking and reasoning, changing attitudes toward learning, and encouraging intellectual independence. We follow the Australian curriculum for years Reception to year 10, SACE curriculum for years 11 – 12, ACER® & Ignite Tuition and support IB (International Baccalaureate) on a group and individual basis.