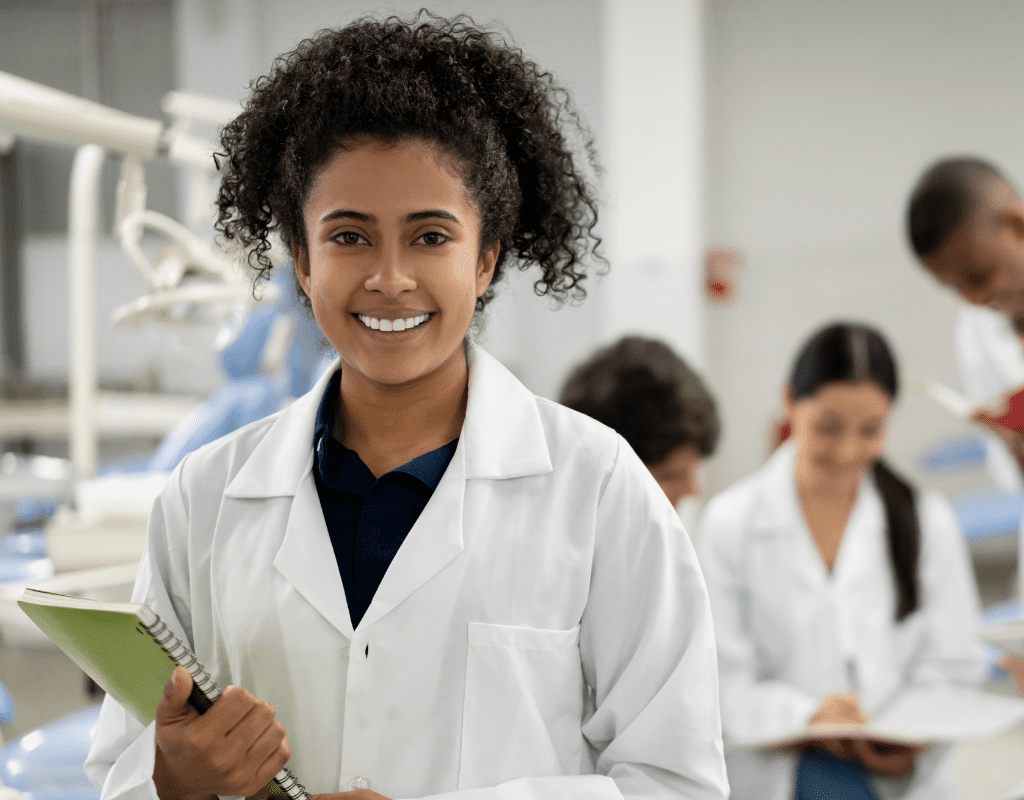 All UCAT Courses are offered under MedPrep Pty Ltd
MedPrep's team of highly qualified and carefully appointed tutors for UCAT (University Clinical Aptitude Test) are equipped with the knowledge and experience necessary for students' UCAT Preparation in two different mediums – UCAT training in the classroom or through the UCAT online course.
The UCAT Courses at MedPrep follows a structured set of lessons carefully designed by our elite team of tutors to help students gain entry into medical schools. Our explicit teaching approach is highly effective to prepare students for the UCAT examination. By attending this course, students will get to learn, understand and practice concepts relevant to the UCAT exam coupled with familiarising with exam techniques covering all 5 areas of the UCAT to maximise their performance.
UCAT and UCAT Headstart Courses
Please access the UCAT Headstart/ UCAT information letter at the links below for detailed information about the course starting July 2024 – July 2025.
How we prepare our students for UCAT?
We follow a structured approach where we steadily train students for optimum performance in this challenging exam. Our top of the range elite UCAT tutors teach and train students to learn the relevant concepts coupled with exam techniques in all 5 areas of UCAT to maximise the performance.
What is the purpose of UCAT?
The UCAT is a compulsory entry requirement test used by the UCAT ANZ Consortium of universities in Australia and New Zealand for their medical, dental and clinical science degree programmes.
It is an aptitude test that is made to identify candidates with a strong desire to accomplish mental-skills for a career in medicine and dentistry in Australia and New Zealand.
It's used alongside with other admission criteria including other academic qualifications such as ATAR and an interview.
What is UCAT about?
The UCAT is an entrance test based off the UKCAT, which is used in the United Kingdom to test their medicine candidates. It is unlike any other exam a Year 12 students would have experienced before as it is vastly different from knowledge-based assessments like Biology or Chemistry.
The skills are divided into 5 distinct sections of the exam:
Verbal Reasoning: It assesses the ability to read and critically evaluate the information presented in the passages in a written format.
Decision Making: It assesses the ability to make sound decisions and conclusions by using complex information and strategically evaluating arguments.
Quantitative Reasoning: It assesses the ability to critically evaluate the information and use numerical skills to solve word problems quickly.
Abstract Reasoning: It assesses the ability to identity patterns amongst abstract shapes and to use divergent thinking to infer relationships from information where irrelevant material may distract your ability to answer correctly.
Situational Judgement: It assesses the ability to understand situations in the real world and to identify critical factors and recognising appropriate behaviour in dealing with them.
How is it different from UMAT?
The UCAT exam is very similar to the UMAT exam and assesses the same type of skill, however, it includes additional sections which are considered to be more important and desirable for the future health-care professionals. As listed above, UCAT comprises of five sections instead of 3 in UMAT and will be conducted in a 2-hour computer-based test consisting of 233 multiple choice questions.
Breakdown of the 233 Multiple Choice Questions:
| | | |
| --- | --- | --- |
| UCAT Subtests (2024) | Questions | DURATION |
| Verbal Reasoning | 44 | 21 mins |
| Decision Making | 29 | 31 mins |
| Quantitative Reasoning | 36 | 24 mins |
| Abstract Reasoning | 55 | 13 mins |
| Situational Judgement | 69 | 26 mins |
UCAT scoring and marking
Currently, there is no detailed information regarding the scoring of the UCAT exam, however, since the content is equivalent to the UKCAT, the grading system is considered in the same manner as the UKCAT exam.
The first four sections are scaled and scored evenly within the range 300 to 900. Each section has its raw marks converted to scale sores.
The individual scale scores of Verbal Reasoning, Decision Making, Quantitative Reasoning and Abstract Reasoning is then summed up and a total score is generated that ranges from 1200 to 3600.
| | | |
| --- | --- | --- |
| UCAT Subtests (2024) | Questions | Marking |
|  Verbal Reasoning | 44 | Questions are worth 1 mark each |
| Decision Making | 29 | Questions are worth 2 mark each. Questions are marked 1 mark for a partially correct answer. |
| Quantitative Reasoning | 36 | Questions are worth 1 mark each |
| Abstract Reasoning | 55 | Questions are worth 1 mark each |
Section 5 – Situational Judgement Test is marked slightly differently because it's not deemed as a "cognitive" test but a test to measure "non-cognitive attributes". The scoring for this section highly depends on how your responses matches the correct answer. The raw score is then taken and placed directly into one of the four bands with band 1 being the highest and band 4 being the lowest.
I've started preparing for UMAT, did I waste my time?
Students who have been preparing for UMAT can rest assured that their time has not gone for waste and the skills they have developed so far will assist them in UCAT. Since both exams are aptitude tests, there are similar aspects to both of them.
UMAT Section 1 is very relevant in the preparation of UCAT. However, it is advised to seek out how much of the information is relevant from trusted sources.
UMAT Section 2 is not relevant at all and must be discarded from your preparation process.
UMAT Section 3 is relevant to an extent, however since it has undergone massive changes, it is suggested that information from this section should not be put to use.
Registration Process
Join our preparation courses in small groups (up to 8 students) where every student gets the focused attention
For more updates on the UCAT Courses
Follow MedPrep's Facebook Page @MedPrepOfficial f or contact on [email protected] or 08 8166 7579.
How to Enrol
Visit MedPrep site for more information Here  Fill in the MedPrep Enrolment Form and secure a place in our UCAT preparation courses.
For more information, please contact [email protected].
Donash Education Centre
27 Montacute Road
Campbelltown SA 5074
Course Features
Lectures

0

Quizzes

0

Duration

2 hours

Skill level

All levels

Students

0

Assessments

Yes