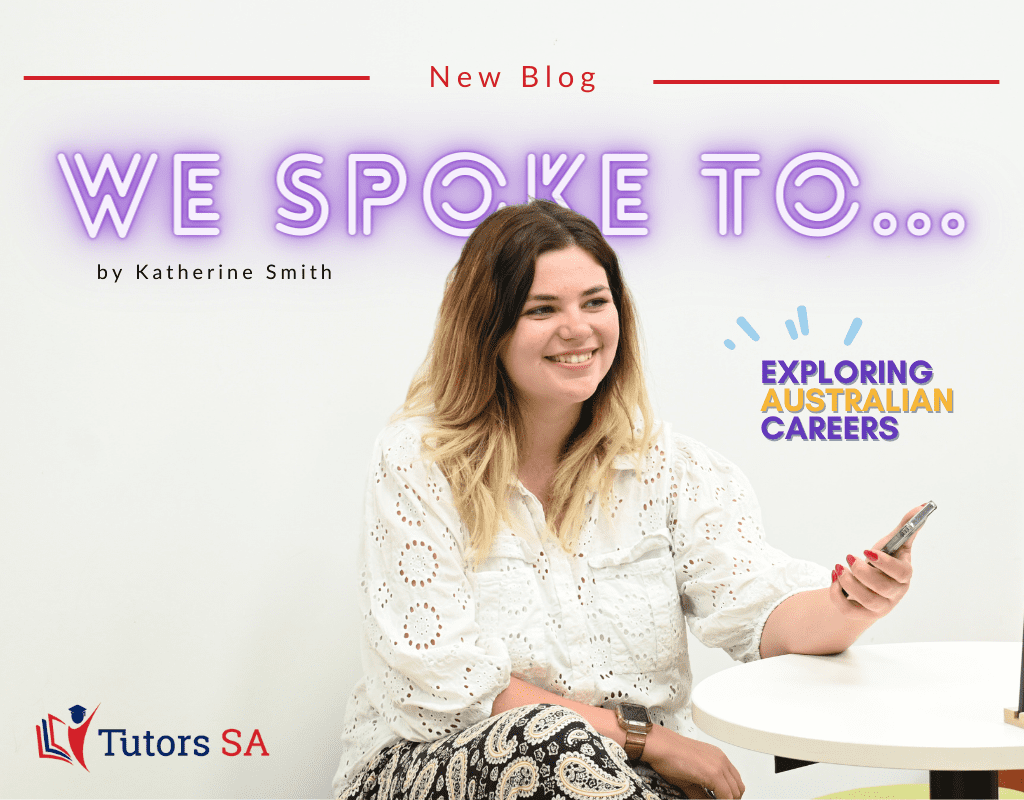 We Spoke To… 
A Crime Scene Investigator and Finger Print analyst!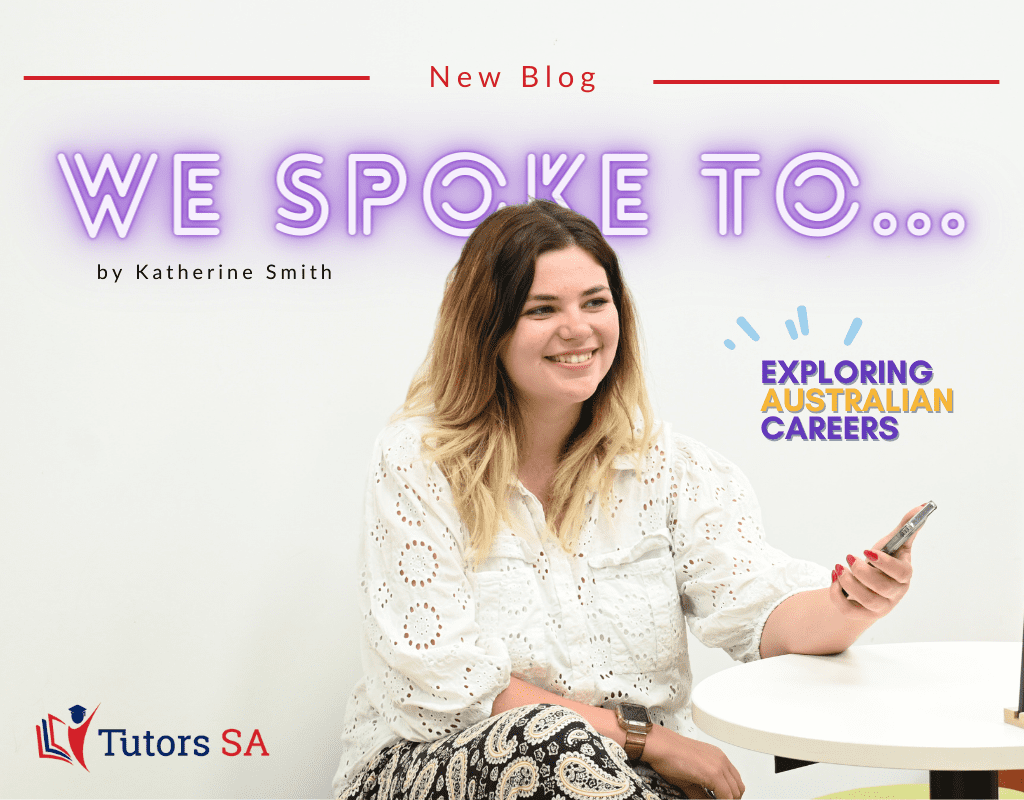 Choosing a pathway in your adolescents is daunting.
Particularly when you're going into your senior school years (SACE or IB ) and aren't 100% on which avenue to choose.
Whether you're a parent reading this, trying to support your child into the delicate transition, or you, yourself are faced with a difficult decision process, in this series; we will be interviewing professionals across the career scope to explore the journey that led them to their position and delve into the aspects of their jobs for some insight to the world of each profession.
This blog will explore crime scene investigating and fingerprint experts! We spoke to Neil, a police officer that spent 10.5 years working in crime scene investigation before continuing his career to peruse fingerprint analysis for a further five. Neil M, had the opportunity to work on numerous high profile crime scenes and has had inspirational highs of being one of the key contributors of the successful convictions of various perpetrators throughout is career.
Born in England, he immigrated to Australia and progressed in his career with the police force which aloud him to eventually retire with an extreme sense of inner reward and content of his professional accomplishments and admirable discoveries in some gritty, complicated crime scenes!
Please note, we cannot disclose the full name or places of work.
Who is a crime scene investigator?
A forensic investigator locates, examines, and processes physical evidence at a crime scene, which prosecutors may use in law courts. Forensic investigators can do this by looking at evidence from multiple sources including textile fibres, foreign particles, paint, bodily fluids, and fingerprints. The average pay for a Crime Scene Investigator is AUD 129,170 a year and AUD 62 an hour in Australia. The average salary range for a Crime Scene Investigator is between AUD 89,386 and AUD 157,459. On average, a bachelor's degree is the highest level of education for a Crime Scene Investigator.
"my favorite parts of this role were genuinely being able to help victims and genuinely helping prosecution cases. When you are trying to convict suspects and perpetrators of serious offences, the rewarding feeling at the end is something I really loved about the role. 'The role requires you to mostly work alone, which means you are responsible for everything you do, you are responsible for your decisions and you do not have to answer to anyone when you are at the crime scene. All the responsibility falls on your shoulders, which is good in some respects as mentioned, however, it can be one of the challenging aspects in others". A key physical Challenge of the role was the responsibility of finding evidence is solely on your shoulders, which can be a lot of pressure, you then have the added weight of numerous jobs at the same time'. 'Another challenge is the emotional aspect of the job. The sights you see and the jobs you may deal with can be psychologically hard to do due to the nature of the case.' 'Any advice I would give for a student or young person is it's a fantastic career, very rewarding, very difficult, very challenging but the results are excellent. So that was the crime scene investigator.' After over ten years in this field, Neil went on to be a fingerprint analyst.
Who is a fingerprint analyst?
A fingerprint analyst is someone who works in the field of forensics who analyses fingerprints collected at crime scenes. A fingerprint analyst can also be called a "latent print examiner." Analysts collect evidence at the crime scene and then scan it into national databases. Fingerprint analysts are typically required to have a bachelor's degree in forensic science, criminal justice, or an applied science field, taking courses in forensics and fingerprint analysis. Salaries in Australia range from an entry-level of $85,000 to $148,500. 'You can transfer into this from the police officer role, you don't need the crime scene investigation course but it does help, however, you do need some kind of Science degree. To become a fingerprint expert, in South Australia it does take 5 years of study whilst you're working. That includes a diploma and advanced diploma, and a graduate certificate from the Canberra institute of technology. Once you've completed those and your proficiency testing – you then have to complete your expert accreditation, completed by a body called NATA asap. Once you've passed that which is two written 3-hour exams, there's a 5-day LATEN examination test, then a mock court test. You're then qualified as an examiner"
What the best and most challenging parts of the job?
'very rewarding when you identify the person, well-structured and well-supported training wise' 'Challenges are the responsibilities that fall on your shoulders, and the pressure can be extreme when you are trying to get an identification for serious offences'.

What advice would you give someone interested in this field?
'Study is hard but achievable, everyone who takes it is supported at work, you do need to have a degree in the science-based subject you cannot apply without it'.
What have we learnt?
Both pathways encapsulate similar positives and challenges, if you are looking for a career path that is challenging, and rewarding with every day being different; perhaps this is the kind of career you could pursue. Having an interest in crime, or watching true crime documentaries is not a requirement for this field – but one thing is; a Science degree. The requirements of which type of science vary from state to state, and police force to force. But the best thing you can do for yourself or your eager child is to develop their skills and knowledge in Science early.
Here at Tutors SA, we offer General Science years 7-10, where the students will have more comprehensive knowledge of various disciplines of science including biological, physical, Chemical and Natural Sciences. Once they reach their SACE Studies (Year 11-12) we offer Biology, Chemistry and Physics. Our SACE tutoring is taught by highly equipped professionals that range from Ph.D. Doctors to Research Scientists develop well-structured and engaging lessons for our students. We conduct regular class exercises, practice tests and trial exams regularly for our students to maximise their learning. Science opens up a lot more doorways to exciting job opportunities than most people are led to believe, so if you feel like your passion is working in the criminal sector; explore that idea now and set your child up for an exciting, prosperous future!
A special thanks to Neil, our interviewee this month that produced evoking, raw and honest reviews on his long line of work, we hope this inspired you or your little (ish) one in the pursuit of their future.
Join Science Classes Today
Year 7- 12 Tuition Available. With Tutors SA, the students will be able to strengthen their knowledge in different disciplines of science including biological, physical and Chemical Sciences.