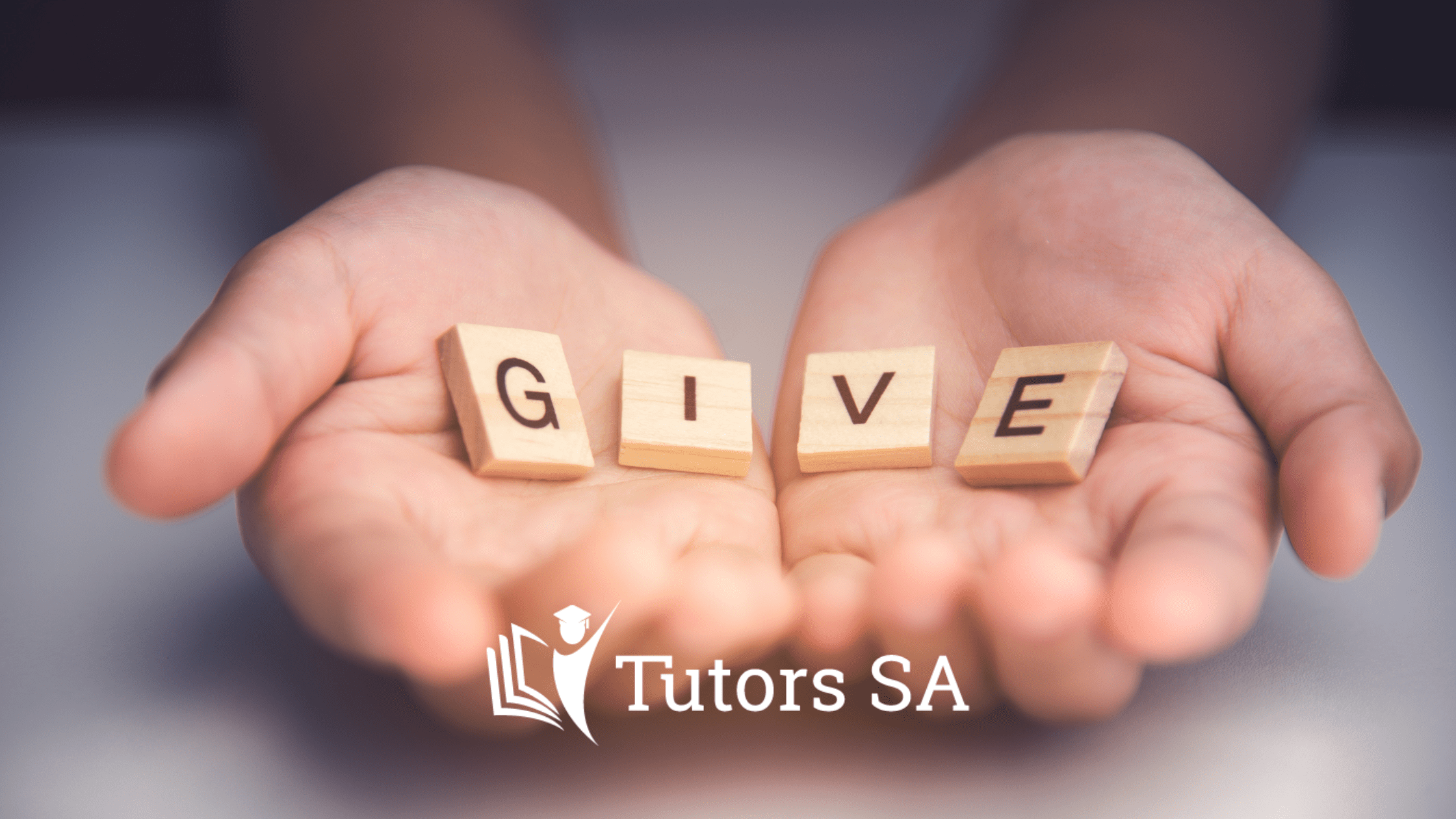 How Tutors SA is Offering The gift of Giving this Christmas and How You Can Too 
How Tutors SA is Offering The gift of Giving this Christmas and How You Can Too 
Spreading the joy and kindness at Tutors SA.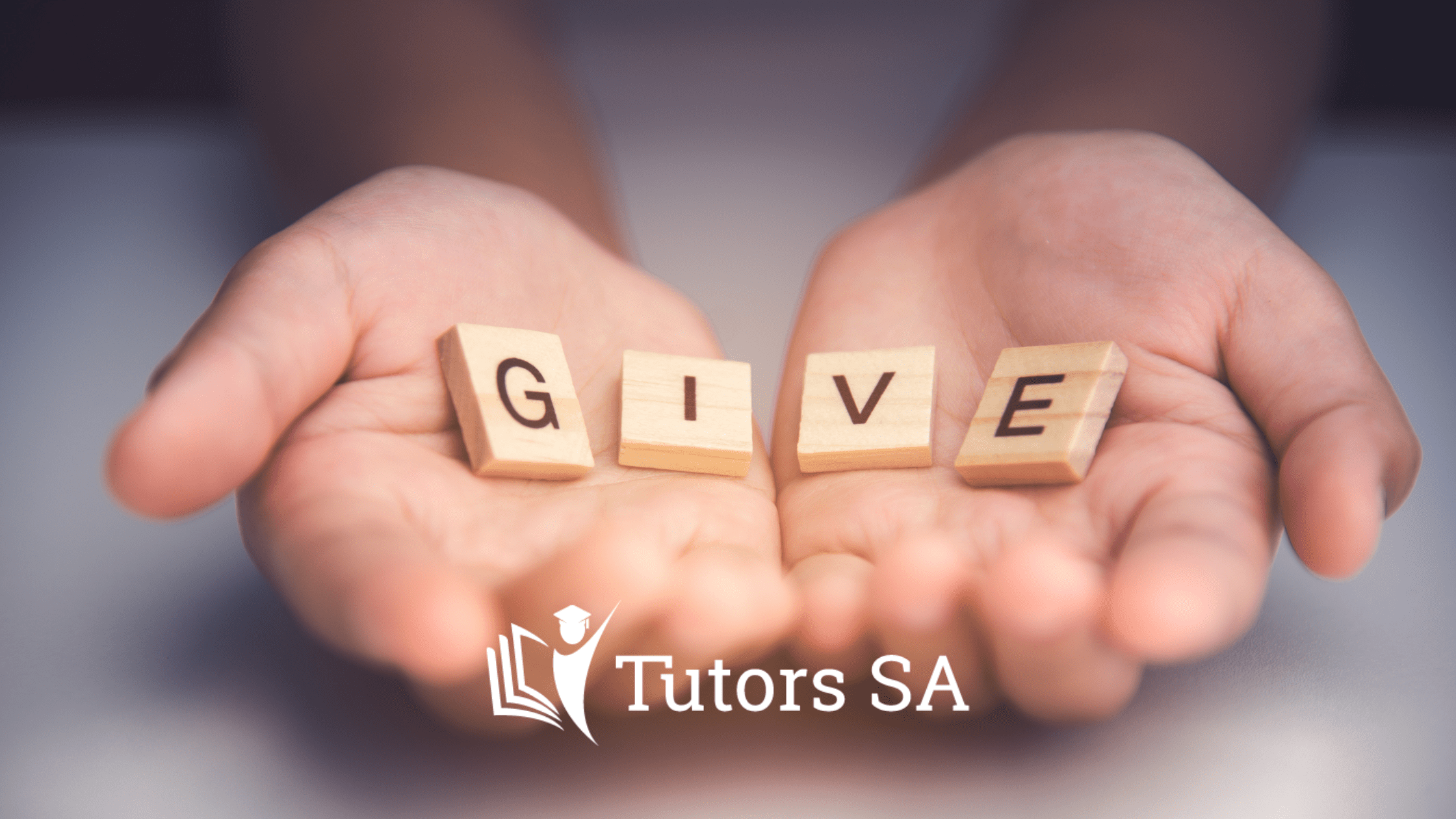 Christmas is quite possibly everyone's beloved time of the year.
Spending time with your family and friends, eating delicious foods and watching the same cheesy Christmas movie; and still laughing at the same parts you've seen countless times.
Here at Tutors SA, we love Christmas!  Unfortunately, not everyone has the privileges to enjoy the festive fun and are instead faced with the devastating worries of food and shelter and giving their children something to open come Christmas morning.
So, here is a festive blog edition; that delves into a personal look on our Christmas and what we are doing to support other children that are in need, as well as ideas you can do to get involved.
"Christmas is most truly Christmas when we Celebrate it by giving the light of love to those who need it the most."
– Ruth Cater Stapeton.
I'm Katy, the Administration Officer and I am originally from England, whereby Christmas eve; the ground was white and tinkly from the snow. The sky was a deep dark blue with faint tinkling stars, you would look up into the crisp sky, as the snowflakes sparkled under the moon. You were in your full coat, hat and scarf but your face was pink from the icy air, yet there was a feeling of magic around you just looking at that white landscape with your brother next to you.
Moving to Australia, I don't need to tell you this was a very different experience. First year we had a BBQ on the beach, it was enjoyable, but it really didn't feel like Christmas for us. Second year we did a full English style dinner with pigs in blankets and stuffing; the conclusion? It was way too hot to replicate an English style Christmas in 35-degree heat.
Ten Years on, we; like many other expats and migrants here in Australia, have created our own mix of both Australian and English. This includes sitting in our swimwear and sunbathing in the sun with my family; and having a BBQ. But not your traditional sausage in a bun (Bunnings style) but a very British sausage wrapped in bacon, cooking on the barby. Christmas hats, crackers, and sunscreen.
Joseph Metcalfe, Our Maths Tutor here at Tutors SA; shares his thoughts on a multicultural Christmas.
"Being English and living in Australia, our family have kept a few fun things we enjoy doing that encapsulates different cultures retrospectively, Our favourite tradition?  Towns and streets that really embrace Christmas Celebrations and go all out on their light displays. No matter the weather, it is very magical to sit in your car with a hot chocolate and drive by house after house of magnificent light displays"
 Giving back
On a different note, something we all have in common here at Tutors SA is the unity of giving back.
It's important to remember that, whilst we all have fun with our families; whether that's having a Bunnings or British themed BBQ, a reindeer shaped cookie or a light-hearted game of Monopoly, there are a lot of people in Australia that are worried on how they are going to put food on their table this Christmas.
Help us give back
To spread the joy we have this Christmas, we are supporting the St Vincent de Paul Society; a well-known name that has been helping families in need for many, many years. This charity is committed to actively and passionately speaking out against the causes of poverty and inequality on behalf of the people they serve. This includes the support of homeless South Australians, refugees and migrants, children's education and working with indigenous Australians on a wide range of projects.
A focus point we have is making a child's Christmas with a new T-shirt, toy or book to be gifted this Christmas. Sadly, in Australia there are 19,400 homeless children this Christmas, where the most common places they'll be waking up is overcrowded dwellings, sleeping in a car or if there are more fortunate, couch surfing.
Homelessness can happen to anyone; the most common reasons for this in children is a parent fleeing from domestic violence, family/relationship breakdowns, mental health issues, drug and alcohol addiction, housing crisis, inadequate or inappropriate living conditions, and insufficient income.
What we are doing
We currently have a collection bin in our centre here at Campbelltown; where you can donate clean, unstained, good, conditioned clothes and toys. Donations will go directly to the families in need, and surplus items will be sold in store.
We will personally drop all our generous donations to our nearest centre and take care of the admin work; all you have to do is donate! For more information, click on their website.
What else can you do to help?
Foodbank SA:
Do you have some canned food from an impulse purchase you're struggling to use? Maybe a bag of pasta spare that you accidently stockpiled?Food waste is one of the main contributors to waste in Australia, with an estimated 7.6 million tonnes of food a year, 2.4 of that from households alone. Why not forego the guilt and donate to your nearest food bank? Your generous donation will help drive hunger out of Australia. They welcome all non-perishable pantry items that are in-date and personal hygiene and household items. For your nearest collection point, click here.
The Smith Family:
Get involved with The Smith Family's Toy & Book Appeal, by making a donation, or shopping from their online store with their Christmas Charity Gift catalogue, purchased items will help make a difference to children this Christmas, so they can wake up and have something to open. Click for my information!
Treasure Boxes:
The demand for treasure boxes has unfortunately seen a huge rise from younger and single parent families that have had to flee from domestic violence. These families have been hit the hardest with the rise of inflation and cannot or are struggling to afford basic household necessities such as nappies, a safe cot or basic clothing for their little ones. This charity offers the chance to make a small donation that will directly support these families. To find out more, including where to donate, click here.
Women's and children's hospital:
Donate to the WCH Foundation and support the families that will be spending their festive celebration dealing with challenging times.
The WCH Foundation replies on generous contributions from the community to fund initiatives the support clinical care, purchases of medical equipment a d provide immediate emergency support to families in need. Just a small contribution could help provide vital equipment for thousands of kids who rely on the hospital every year. Click here to find out more.
Let's not forget our furry family!
Spare a moment for our homeless animals this season, AWL accepts cash donations as well as toys and little treats for their little furry residents. Make a day of it with the family and pick a little toy to donate, they make not know its Christmas, but they can sense; so why not make their day too. Check out their website for more information.
From all of us at Tutors SA, no matter where or how you are spending your Christmas; we hope it is filled with love, laughter and giving.